The best Australian PC gaming deals this week

Shopping for bargains? Try these stores
Last updated: March 19.
A couple of times a week, we trawl through the deepest, darkest corners of the world wide web in order to unearth some of the best PC gaming deals in Australia. This story will largely focus on highlighting PC hardware and peripherals discounts, but if there are any appealing AU-exclusive games bargains, we'll include them too.
Without further ado, here's our current selection of deals — as always, if you spot anything else good, let us know in the comments section below. This round-up will be updated weekly… or just whenever there's an especially good bargain to be had. As bargains expire, we'll remove them from the page. 
For a wide range of deals, as well as live price comparisons, check out our sister site Getprice.
Cheap gaming PCs in Australia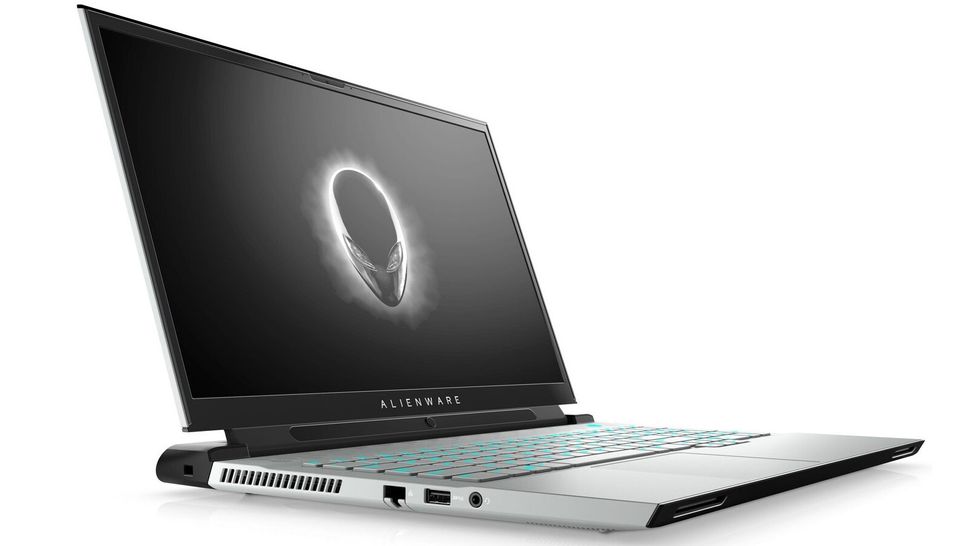 Alienware M17 R3 | i7-10750H | RTX 2070 Super | 16GB RAM | 512GB SSD | AU$2,924 (usually AU$4,499)
If the Alienware vibe is more your speed, this M17 R3 may appeal more than the above listed, though it's only marginally better spec-wise. The screen is a 17.3 inch 1080p display with 144Hz refresh rate. If you'd prefer, you can get an M17 R3 with an RTX 2080 Super, 32GB RAM and 1TB SSD for AU$3,769 at the moment, down from AU$5,799. Via Dell.View Deal
Razer Blade 15 Advanced | i7-10875H | RTX 2070 Super | 16GB RAM | 512GB SSD | AU$2,999 (usually AU$4,899)
A very good deal on this extremely well-endowed Blade: in addition to the specs above you're getting a 300Hz refresh rate on that screen, and all the usual RGB adornments. This is a very classy device and a steal at this price. Via Microsoft.View Deal
HP Omen 15 | i7-9750H | RTX 2080 | 16GB RAM | 512GB SSD | AU$2,999 (usually AU$3,799)
Microsoft is flogging a bunch of high-spec laptops at the moment and this is among the best. Comes with a full HD LED display, "advanced cooling" and a fancy-as-always form factor. Via Microsoft.View Deal
Alienware Aurora Pack | i7-10700KF | RTX 3070 | 16GB RAM | 512GB SSD + monitor, keyboard and mouse | AU$5,060.45 (usually AU$5,699)
If you're starting from scratch and want an RTX 3070 equipped desktop PC with a monitor, keyboard and mouse thrown in, you might be tempted by this discount, which shears over AU$500 off the usual RRP. The monitor included is the Dell Alienware 27 (AW2720HF). Via Dell.View Deal
Cheap gaming monitors in Australia
Alienware 27 AW2720HF | AU$584.34 (usually AU$899)
Using the discount code SW35 at checkout you can get 35 percent off the regular RRP for this 27 inch 1080p gaming monitor, which boasts a more-than-you'll-probably-ever-need 240Hz refresh rate. Via Dell.View Deal
Alienware 25 AW2521HFL | AU$449 (usually AU$699)
This unit goes on sale a fair bit, but AU$499 is still a good price for a 240Hz refresh rate on a 1080p display. It's IPS, with a 1ms response time and G-Sync and FreeSync support. Via Dell.View Deal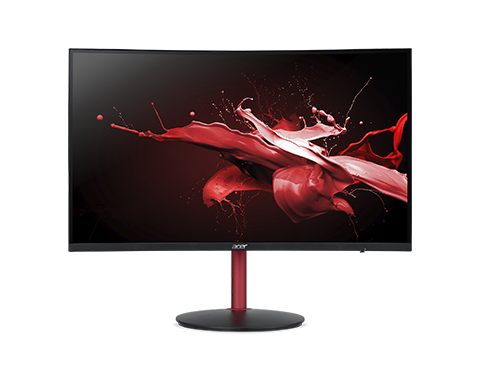 Acer XZ272P curved gaming monitor | AU$329 (usually AU$479)
If you want a screen with a bend in it, this 1080p monitor could do the trick, and a 165Hz refresh rate is pretty good at this reduced price. Boasts FreeSync tech and HDR 400. Via Scorptec.View Deal
Gigabyte G27QC 27 inch | AU$429 (usually AU$499)
This 27 inch QHD monitor with 165Hz was AU$379 last week, but this is still a discount, albeit not a brilliant one. Still, it may be of interest if you're determined to get it under RRP quick smart. Via Scorptec.View Deal
Cheap gaming headsets in Australia
Razer Nari Ultimate | AU$299 (usually AU$369)
This set of cans scored very well in our original 2018 review, mostly on the strength of their novel haptic feedback features. They also sound good too, with roomy earcups and a range of personalisation options. Via Microsoft Store.View Deal
Razer Nari Essential Wireless | AU$145 (usually AU$179)
This wireless pair boasts THX Spatial Audio, which in Razer's words "engages the sense in a 360 degrees sphere." The cups are gel-infused and there's an advertised 16 hour battery life. Via Microsoft Store.View Deal
Cheap gaming keyboards in Australia
Razer Huntsman Elite | AU$299 (usually AU$379)
A tempting AU$80 off this clicky optical switch gaming keyboard, which our reviewer likes more than "even Cherry Blues" back in 2018. It boasts "gorgeous light rings" and "intuitive media controls," too. Via Microsoft Store. View Deal
SteelSeries Apex 5 Hybrid | AU$143 (usually ~AU$180)
Some retailers sell this for up to AU$229, but usually it can be had for around AU$170. So this current Amazon price is good if you're in the market for this model, which boasts hybrid mechanical switches, an OLED smart display and the usual smattering of fancy shiny colours. Via Amazon.View Deal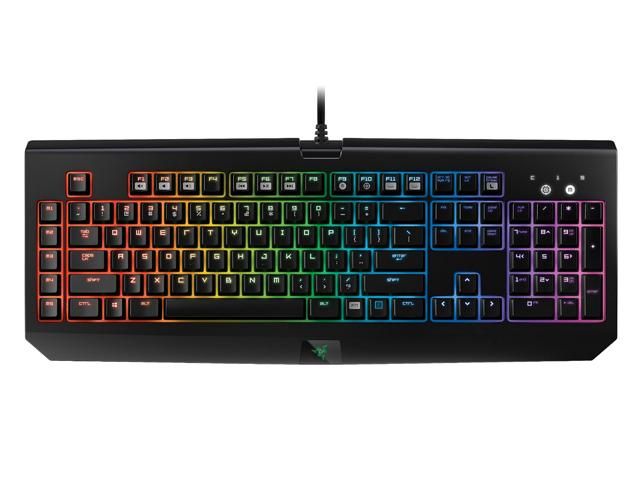 Razer BlackWidow Chroma | AU$146 (usually AU$219.95)
The price on this green switch mechanical keyboard generally hits between AU$170 and AU$200 in Australia, so this current Amazon deal is quite good, albeit a bit priceier than it was a week ago (AU$120). It has an advertised 80 million keystroke lifespan and all the colours you could possibly want, unless 16.8 million isn't enough for you. Via Amazon.View Deal
Cheap gaming mice in Australia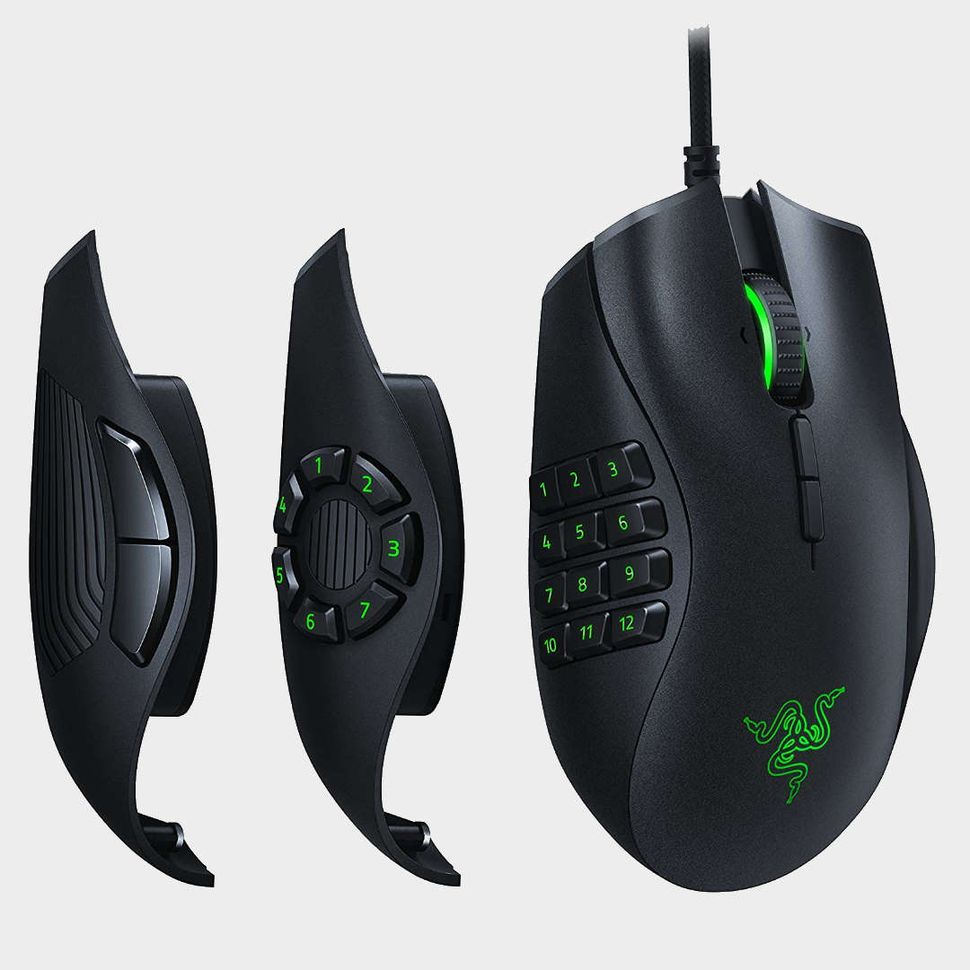 Razer Naga Trinity | AU$125 (usually AU$169.95)
If you need a gaming mouse with a crapload of buttons, the Naga Trinity is probably already on your radar. There are up to 19 programmable buttons and interchangeable side panels, so you can choose whether to go button mad or not, depending on what you're playing. Via Amazon.View Deal
A note on affiliates: some of our stories, like this one, include affiliate links to online stores. These online stores share a small amount of revenue with us if you buy something through one of these links, which help support our work evaluating components and games.